Sometimes life is tough and it's hard to see the pot of gold waiting for you at the end of the rainbow – sometimes, it's even hard to see the rainbow!
Fortunately, it can be easier than you think to find a source of inspiration that will motivate you and keep you on the right path toward your goals.
Here are five quick and straightforward ideas to help you find inspiration:
Idea 1: Use motivational quotes and affirmations.
It seems that no matter how many times you read or hear your favorite quote, it resonates with you almost as much as the very first time you heard it. Adding to your collection of affirmations will bring you an ever-flowing well of new inspiration.
As your goals change, look for quotes and affirmations that reflect your personal maturity and your new path so you can gain the inspiration to persevere in your new direction.
Idea 2: Find inspirational imagery.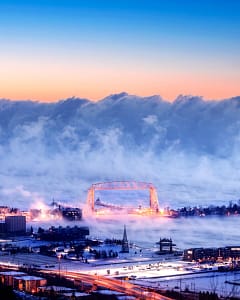 Sometimes you come across inspiration by spotting something in nature, like a beautiful sunset or freshly fallen snow. Other times you may be inspired by a photograph, an image in a book, or a painting at an art gallery.
Perhaps the beauty in an image will inspire you to create something beautiful of your own. In the process, you'll find new excitement and motivation that can carry over into the other areas of your life.
An image can also remind you of your destination, which will motivate you to work ever more swiftly with laser-like focus to reach your goal.
Once you find an image that inspires you, rely upon it during stressful or challenging times as a visual reminder to keep moving forward.
Idea 3: Confide in strangers.
A method you may find surprising as a source of inspiration is to talk to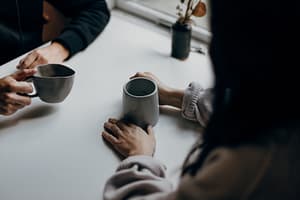 strangers when out and about. There's an understood confidentiality clause with strangers. Because of the anonymity factor, people may become comfortable with someone they may never see again.
Someone you meet by chance can bring you a new perspective on old challenges. The next time you're out, try striking up a friendly conversation and share your thoughts.
Idea 4: Let your neighbors inspire you with their stories.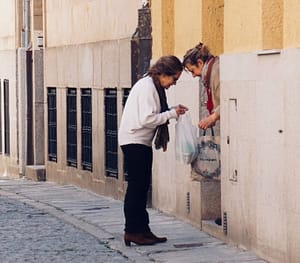 When you hear someone's story of personal triumph or hardship while standing in line at the neighborhood post office or sitting in the waiting room at your local doctor's office, you just may be able to relate to this person.
Because you are neighbors or friends, it's as if you have an instant connection – something in common or a shared experience. Their story could very well be yours, with a few different details. Seek out their stories and let them inspire you!
Idea 5: Watch motivational videos.
Websites like YouTube offer a plethora of motivational and inspirational

videos. Some videos, such as the late Randy Pausch's poignant "Last Lecture," has inadvertently inspired millions, even though it was originally intended for a much more personal audience.
Check out the numerous TED Talks that have been recorded and submitted from around the country and indeed the world.
People often use YouTube to tell their stories, share successes, and offer advice or encouragement. When facing a challenge, or if you need some words of wisdom from someone who's "been there, done that," you'll surely find inspiration here.
The next time you feel like you need some extra inspiration, try these sources. You may be surprised at how well they work to get you happily working toward fulfilling your goals and living the life you desire.