Spiritual things are those generally concerned with sacred matters or with religion. For something to be considered sacred, it is defined as being connected with God (or the gods), dedicated to a religious purpose and deserving of veneration (great respect or reverence ), or embodying the laws or doctrines of a religion.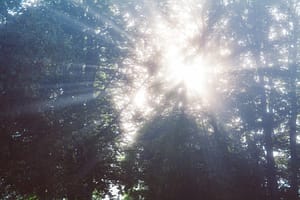 Within all that I've stated above, consider that WE are spiritual beings – and I believe strongly that WE spiritual beings are also deserving of great respect or reverence. We can be connected with God (or many gods, or Spirit) and that connection helps to fulfill our individual purpose as human beings.
There's absolutely NOTHING wrong with expressing great respect or reverence for yourself – hence the remaining portion of this post, where I encourage you to say the words in italics out loud. Saying them out loud turns them from just words on a page into something much more powerful – an Affirmation.
Affirmations contain emotional support and/or encouragement, and who couldn't use a little more of THAT in their lives?
I nourish my soul, as well as my body and mind with my daily activities.
I contemplate my life's true purpose. I determine my spiritual priorities and
set authentic, meaningful goals. I devote my precious time and energy to activities I feel passionate about, and those that enhance my plans and move them forward.
I connect with the divine – by whatever name I recognize it. I let go of my mundane expectations and judgments as I focus on my spiritual well-being in addition to my physical situation.
I allow myself to be curious about my present and hopeful about my future. I open up to my innermost spiritual self and realize how much I have in common with others who are also seeking a deeper connection.
I feel grateful for my life and want to participate in the greater whole.
I study inspirational texts and learn about the authors and writers. I read scriptures from a variety of viewpoints and read commentaries from experts and also from people just like me. I browse reliable sources online and visit bookstores to discover new insights and perspectives.
I meditate and pray in a way that fits my spirituality and my heart. I create a quiet, soothing, and sacred place at home where I can practice and explore my beliefs. I set aside time each day for my spiritual practice.
I take care of myself physically. Keeping myself fit, well-nourished, and strong increases my capacity to work on my spiritual wellness.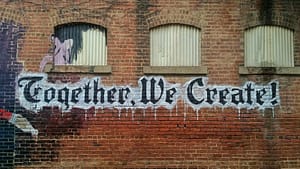 I join and/or visit physical or virtual spiritual communities. I reach out to others who share my beliefs and concerns. We support each other, learn, worship, and discuss important topics together.
I give generously to others as my means allow. I care about other creatures and want them to be happy as they live their lives on this planet we share.
I appreciate beauty and joy all around me – in large doses and small whispers. Wonder and laughter help me to celebrate the divine every single day. I notice miracles and make time to play, nourishing my inner child.
Today, I experience being part of something larger than myself as my faith provides guidance and comfort. I feel harmonious and whole, spiritually authentic, and empowered.
Self-Reflection Questions:
What qualities do I most desire in a spiritual community?
How does my personal spirituality help me to resolve conflicts?
How would I describe my personal spiritual journey, and how does it reflect my desire to live a spiritually authentic life?