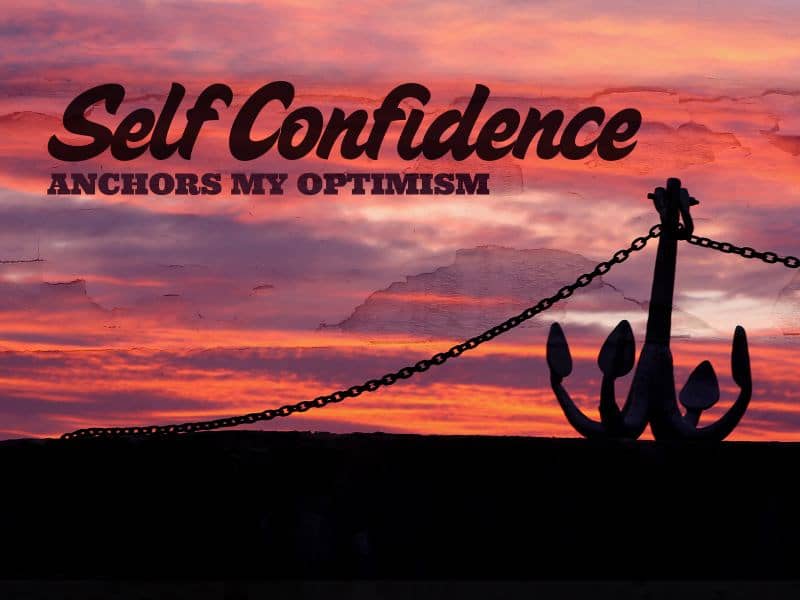 Affirmations are powerful, positive sentences that can change your mindset. Don't focus on challenges and lack, but on healthy self-esteem and unshakeable self-confidence.
Read the affirmation below aloud. Loud enough for your mind to hear your voice saying the words and notice how you feel. Feeling better? Repeat this affirmation at least twice a day – morning, and night – for 21 to 28 days.
Comment below that you've started this process. Add entries in your journal each day as to how you're feeling. Note the positive changes you've made and celebrate them! Send me a note using the contact form and let me know how you're doing!
---
Self-Confidence comes naturally to me.
I know what I want out of life. Because I know what I want, I intentionally take action to boost my self-confidence. Increased self-confidence is an essential tool in my achievement toolbox.
My consistent positive actions help increase my belief in my ability to get what I want out of life. I use my self-confidence to propel me forward toward achieving my goals, no matter what happens on a day-to-day basis. I am in it for the long haul where my goals are concerned.
I rely on my inner drive and self-confidence to feel motivated, even when circumstances are challenging. Temporary setbacks will not stop me. My commitment to myself and my dreams are enough to push me to keep moving forward toward anything I want to achieve.
I am fully aware of what makes me successful. My awareness multiplies my self-confidence and empowers me to achieve greatness.
Although others may have their own expectations of me, those are not my only motivators. I act to fulfill my own expectations – not just those made known to me by others. I know within myself what I require of me, and I'm confident that I can and will fulfill my own requirements.
I am self-confident and I know my capabilities, my skills, and my power. Because I know myself and what I can do, it is easy to take positive, focused action to pursue and achieve my goals. I believe my positive and consistent actions will pay off handsomely – and I deserve success!
Success is written for me, so I enjoy going after it with gusto.
When setting goals, I am realistic and self-confident. I set goals that are challenging – but attainable – so I achieve the best results consistently. I have an unobstructed vision of what I want to accomplish, and that vision of success is enough to drive me forward.
Today, I commit to reinforcing and amplifying my self-confidence so that I can pursue whatever I want to attain. I know that my inner drive is enough for me to go forward and conquer anything.
I commit to reassuring myself that any finish line I set my sights on is reachable because I have the strength and self-confidence to keep myself going forward.