Over the past few years, people have become increasingly aware of the power of positive affirmations to positively change their mindset and increase their motivation, helping them to achieve their goals. We've published several articles and resources regarding affirmations and ways to help you start an affirmation practice. But if you've never tried using affirmations before, you may have some questions. Here are some of the most frequent questions people ask, and some answers to consider.
How Often Should You Use Affirmations?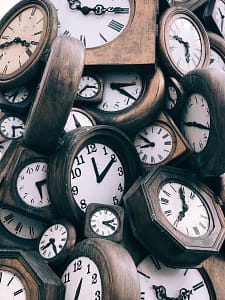 While there are no fixed rules, positive affirmations work best when they are repeated regularly and consistently. This means you use the same wording – which we recommend you customize to fit your vocabulary and goals – and repeat your affirmations at the same times each day. Experts recommend saying your affirmations aloud (in front of a mirror if you can) three to five times a day. Hearing the affirmations in your own voice helps them to "stick" in your mind and helps boost their efficacy. If you want to super-charge your positive affirmations, add writing them down in a journal each day to your practice. Studies have shown that writing things down longhand also helps to reinforce the message within the human psyche.
Can Affirmations Help Alleviate Anxiety and Depression?
Therapists agree that using positive affirmations can be a powerful technique you can use as part of your treatment plan if you suffer from depression and anxiety. Since I am not a licensed therapist, please check with a therapist or other mental health professional in addition to using affirmations as part of your self-improvement activities.
Affirmations are not a cure in themselves but can help boost your mood and confidence and can be an important part of any cognitive behavior therapy program. Positive reinforcement of concepts you're working on and qualities you want to express can help you achieve your goals.
Can Affirmations Help You Sleep Better?
One of the red flag symptoms of depression and anxiety is sleep disturbance. As well as helping your resolve your anxiety, affirmations can be included in a regular meditation practice that can help you improve your sleep patterns. There are apps available for your smartphone or tablet that include affirmation-based meditations specifically to help you sleep better, and we also offer sample meditations here on the site.
Can Affirmations Boost your Self-esteem?
Positive affirmations can help you build self-confidence and self-esteem if the affirmations you choose resonate with your own personal value system and use language that is authentic to you.
Make sure you choose affirmations that sound like you – language, length, and theme are all important. If your reaction is skeptical, or if you don't really believe what you're saying, the affirmations are less likely to work. If you want to boost your self-esteem, make sure your positive affirmations focus on your strengths, and what you really want to see in your life.
Aren't Affirmations Just Feel-Good Mantras?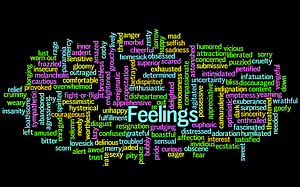 Some critics say that affirmations are just glib feel-good mantras. And sure, some of the affirmations you might see can sound a little cheesy. But cheesy doesn't mean wrong, it only reflects modern society's awkwardness with being emotionally honest. The evidence shows that developing your own personal affirmations can have a profound effect on your mindset, mood, and effectiveness in creating the life you want.
With any self-improvement activity, it's important to frame the language and the subject matter so that they are genuine to you, your current life, and for the life you want to build. Start by framing affirmations with small steps forward, and as you continue to practice and start to reap the benefits, push yourself a little farther, a little faster, and celebrate your gains in confidence and assurance.