Spirituality is not a static, unchanging thing. We tend to think that because we're doing the same things, practicing personal spirituality daily, our inner lives will reflect growth and maturity consistently. The truth of the matter is spirituality doesn't work this way. We're constantly changing as we grow and adapt to life situations around us. So, it should make sense, what worked to grow and strengthen your spirituality before, doesn't necessarily work for you in the life you're living now.
In short, your spiritual "muscles" might sometimes weaken, even though you're still traveling your spiritual path exactly as you always have. How do you strengthen your spirituality in those moments?
Drop the Facade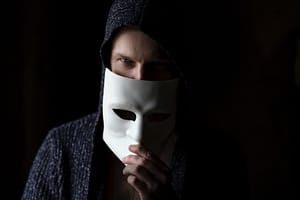 When you're living two lives, one involving a self you show to the public and the other, different, more private version of yourself, you suppress your spirit and hurt your soul. How do you become more authentic on a spiritual basis? You start by becoming more accepting of yourself. When you feel comfortable with who you are, it becomes easier to share that person with others. Even so, it might feel scary or even impractical to reveal your true self to those around you. In these situations, it might be helpful to join a support group or try counseling. Here you can be vulnerable in a place where you know you won't be judged. A strong and consistent spiritual life can help you to gain the confidence to accept yourself, and further, to ask for help when you truly need it.
Learn Who You Are
Ask questions, journal, meditate, and explore who you really are. Take time getting to know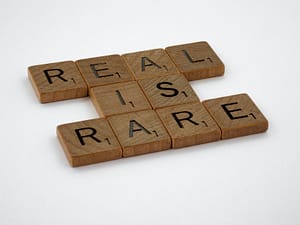 the authentic you. You'll be surprised at what you learn. Modern society would have us believe that we should hide some or most of who we are in the name of business success, getting more of what we're "supposed" to want out of life, and to avoid judgment.
Take a look at some of the most accomplished people in today's society, and you'll find that many of them are living unapologetically authentic lives. They are less worried about what others think about them, and more interested in expressing who they truly are and in achieving their own dreams. Without a deeper level of self-understanding, and a healthy dose of self-compassion, you may find it hard to delve into the depths of who you truly are.
Forgive Yourself and Forgive Others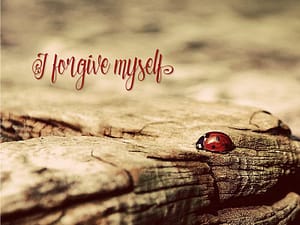 Do you harbor anger or resentment at yourself for mistakes you made in the past? When we think we've let ourselves down, we can be extremely harsh and unforgiving of ourselves. One key for getting past these kinds of emotional blocks is to start by forgiving yourself. Mistakes you've made or actions you've taken in the past that weren't exactly positive or affirming can't be undone but beating yourself up over them doesn't help either. Holding yourself accountable for past mistakes doesn't mean you can't ALSO forgive yourself. We perfectly imperfect human beings make mistakes all the time – the key is to recognize the mistake and commit to NOT repeating the behavior. If you're alive, you can grow, change, and get better. Use that fact to help lessen and relive any self-directed resentment you might be feeling – remove that burden so that you can fly into your future.
The problem with resentment as it relates to others is that it hurts you, and not the person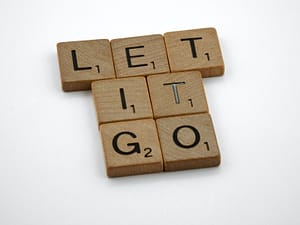 you're angry at. All those negative thoughts and feelings will stunt your spiritual and emotional growth and leave you feeling hurt and wounded inside. The only way to open yourself up to a positive change is to let go of those emotions through consciously choosing to forgive those who have hurt you. That doesn't mean that what they did was okay – instead, it means that you're going to stop letting them and the past live rent-free in your head. You don't have to let past events block your path to a brighter future. Be aware, don't walk into the same negative situation again, but don't let the thoughts of those situations stop you from moving forward by stealing your energy and focus.
Create a Spiritual Roadmap
Decide how you want to live your life spiritually – it may sound strange, but you can create a Spiritual Roadmap to help you achieve the growth you want. What does your current spiritual practice look like for you? How well-defined are your goals for your spirituality? Consider including an educational component so that you can learn and grow stronger, and an experiential component so you can practice what you're learning and develop stronger spiritual "muscles."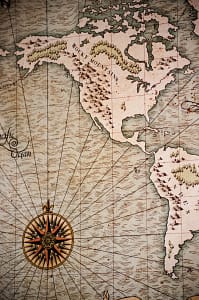 How will you connect spiritually with others who share your path or your principles within your community? Do you prefer a solo practice, and what would that look like? By making a conscious decision regarding what your spiritual life should be, you'll find it easier to stay on the spiritual path. Consider building in times of reflection and reassessment – as you grow and mature, your spiritual path can adjust and flex to meet you where you are.
By continually checking in with yourself and asking the challenging questions to determine just where you are spiritually, you will learn to adapt and change. Your responses to those changes will help you to maintain a stronger spiritual self. Practicing these techniques is what makes this happen. You need never despair when things feel distant or a little "off." You'll find your way back to your current spiritual path again, or you could find yourself traveling toward a new path. Whatever you do, focus and consistency will empower you, and your spirituality will be stronger than ever.